The WIZ-Team found a critical RCE-Vuln in a component that is used in many Azure-Instances, dubbed OMIGOD and goes by CVE-2021-38647- Unauthenticated Remote Command Execution.
Since the writeup is fantastic, we just will quote their article:
The Wiz Research Team recently found four critical vulnerabilities in OMI, which is one of Azure's most ubiquitous yet least known software agents and is deployed on a large portion of Linux VMs in Azure. The vulnerabilities are very easy to exploit, allowing attackers to remotely execute arbitrary code within the network with a single request and escalate to root privileges.

The OMI agent is automatically deployed on Azure VMs as part of the onboarding process of the above services. However, there is no clear documentation in Azure on deployment, monitoring and updating of OMI.

With a single packet, an attacker can become root on a remote machine by simply removing the authentication header.

A majority of large organizations using Azure are impacted. Basically, any customer using one or more of the following Azure services:
Azure Automation
Azure Automatic Update
Azure Operations Management Suite
Azure Log Analytics
Azure Configuration Management
Azure Diagnostics
Note that this is only a partial list.
---
notes / a little timeline
multiple public POCs are available within 24hrs
updates are available, but no upgrade - path for affected machines (see this Gossi-Thread
as of 2021-09-16 all machines not patched yet (no upgrade availabe) should be considered exploitet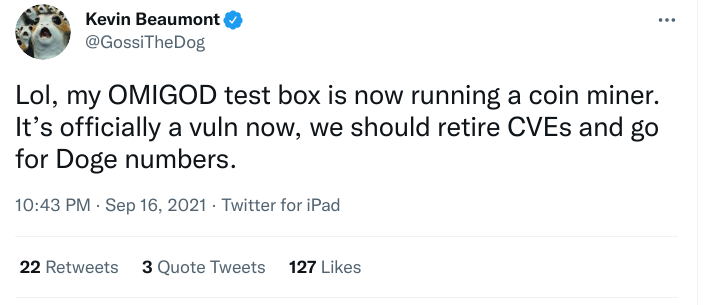 as of 2021-09-17 new vms are delivered with patched versions, but old installations remain vulnerable
massexploitation started (mira, miners)
AttackSurface
The attacksurface as seen by shodan is not as devastating as initially thought, but all machines online as of friday, 2021-09-10 should be considered exploitet.
When combining results from various OSINT-Searchengines, we count 45000 potential vulnerable machines.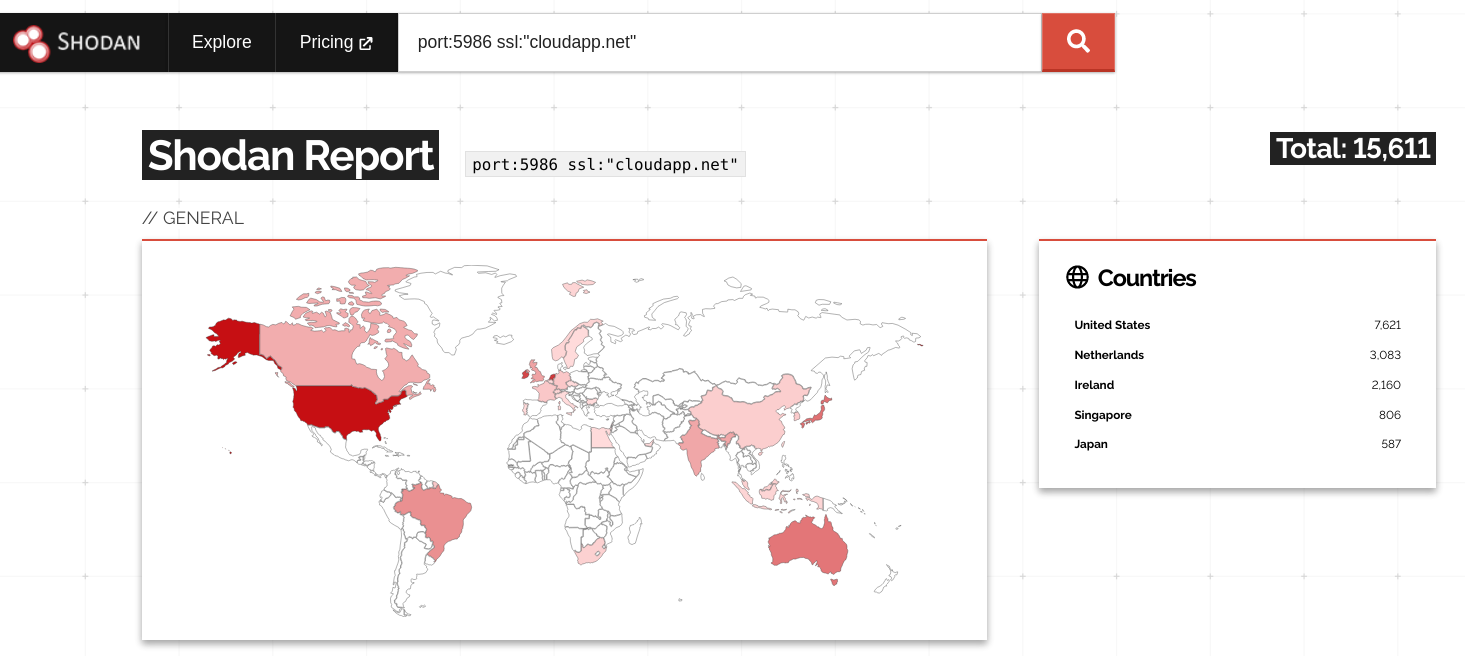 References
---
Fragen?
Kontakt: info@zero.bs